Eira Winrow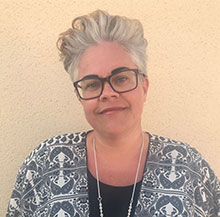 Eira completed her BA(Hons) in Health & Social Care/Social Policy and MA in Policy Research & Evaluation with the School of Social Sciences at Bangor University. Her masters research was funded by ATM (Access to Masters) and investigated Tenant Engagement in Supported Housing in North Wales.

Eira has a keen interest in social housing and is now undertaking her PhD in Health Economics under the title 'Improving the housing stock of Anglesey & Gwynedd: a Health Economics & Behavioural Psychology evaluation'. Eira's study is funded by the National Institute for Social Care & Health Research (NISCHR) and is supervised by Professor Rhiannon Tudor Edwards (CHEME), Dr John Parkinson (Psychology) and Dr Joanna Charles (CHEME). Eira's research addresses three priority policy area's; prevention and early intervention, integrated management of complex care, and service organisation & delivery, and will collaborate with Public Health Wales, Betsi Cadwaladr University Health Board (Respiratory Medicine), and Anglesey & Gwynedd Council (Housing).
Eira works as a Research Support Officer at CHEME, and is currently working on a Social Return on Investment study with Codi'r To, a local El Systema music in schools programme.
Read more about Eira's research here...
Publications

2017
BRAY, N., BURNS, P., JONES, A., WINROW, E., EDWARDS, R.T. (2017). Costs and outcomes of improving population health through better social housing: a cohort study and economic analysis. International Journal of Public Health. DOI: 10.1007/s00038-017-0989-y